Freedom, or Chaos?
The recent removal of alliance restrictions has bestowed a new freedom upon Milky Way's inhabitants. Friendships have been tested, loyalties have been secured, and shocking betrayals have gripped the galaxy.
Not since The Betas have so many empires had so much control over their fate.
Yet, where some see freedom and control, others see chaos and hostility.
What do you see?
Milky Way 69 continues where Milky Way 68 left off. New life flows through the galaxy as its empires continue to adjust to their newfound freedom. The events of Milky Way 69 will seed Milky Way 70.
15 teams will compete for 6 weeks in a test of skill but perhaps even more importantly, diplomacy. Families are accepting new recruits.
Find your family.
Milky Way 69 starts on Saturday, April 6, 2019 @ 17:00 GMT.
Where will you land?
Registration is Open
Existing players can join here.
If you don't yet have an account, you can create one here first.
---
Biggest changes:
If you've hit the galaxy limit
A donation of any amount will enable you to play in as many galaxies as you'd like.
Map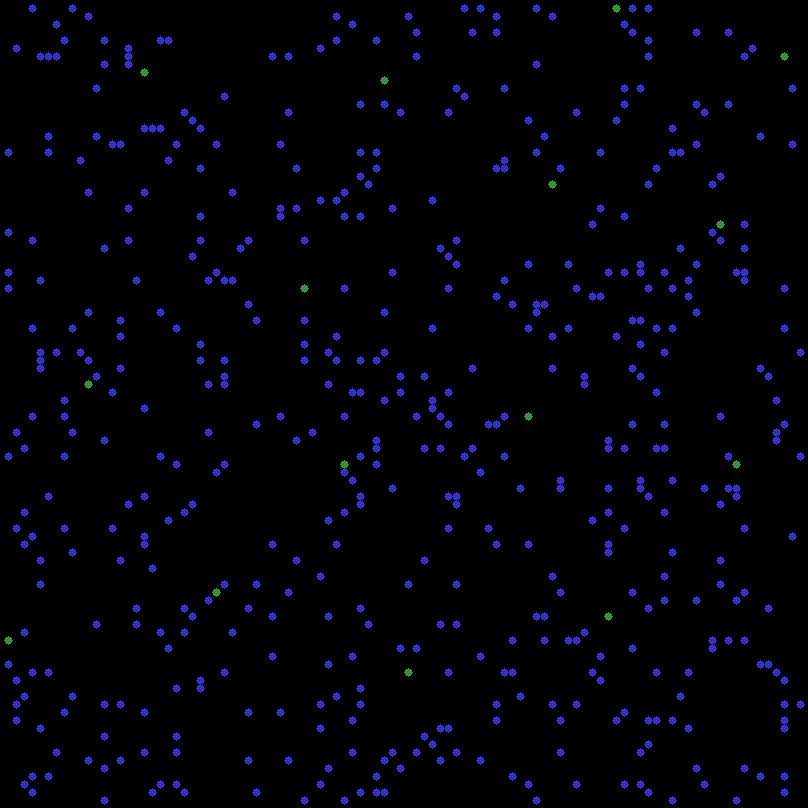 Time Settings
Length: 6 weeks
Starting: Saturday, April 6, 2019 @ 17:00:00 GMT
Ending: Saturday, May 18, 2019 @ 17:00:00 GMT
Market Delay: 2 days
Offensive Operations Delay: 2 days
Size Settings
Galaxy Size: 100x100
Planets per system: 13
Systems: 534
Planets: 6942
Families: 15
Max Family Size: 5-7, depending on joins.

Families will start with 2 spots, and have spots added as all families fill up equally.

Drafts: 2 or 3, depending on joins.

This is to preserve the draft/random ratio depending on family size.
If we get 75 joins, we will open up that 3rd draft spot.
Other Settings
Morale Formula: Enabled
Starting Resources: 50x
Max Defense Stations: 3
Cores: 3
---
Remember, if you want to draft in your friends, make sure they don't join without your draft code, because they will not be able to make it into your family afterward.